How can we help?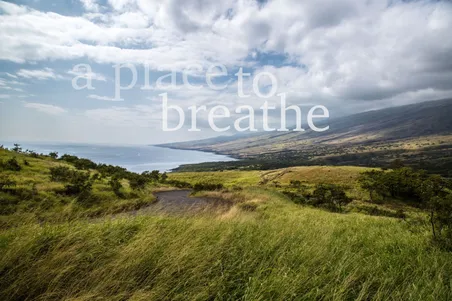 Family issues? Relationship issues? Personal issues? In life, we all face them and sometimes struggle with them. But it doesn't have to be that way! Breathing Space was created on the foundational principle of compassionate care with an eye toward resolution. Wherever you are, we'll help you get to where you want to be.

Populations Served
✓ Individuals
✓ Anxiety & Stress
✓ High-conflict issues
✓ Trauma
✓ PTSD
✓ Adjustment & Life transition issues
✓ Caregiver Health
✓ Grief
✓ Caregivers for persons with serious mental illness (SMI)
✓ Spiritual Health
✓ Parenting
✓ Family Therapy
✓ Blended families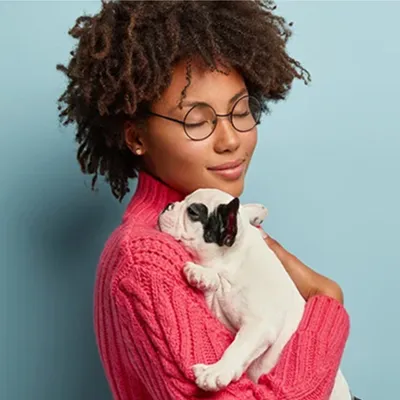 Pet Therapy
Therapy animals enjoy giving and receiving affection. You may run into our therapy dog in our office. Therapy animals bring joy to the counseling office and provide unconditional love and comfort to those who are hurting or to those who just need a little attention. Therapy dogs are happy and gentle.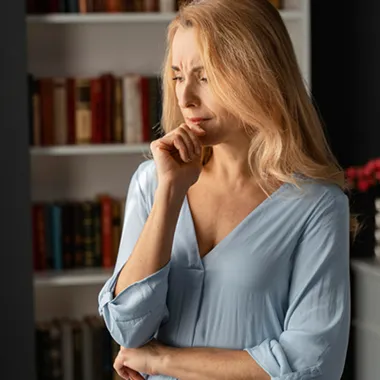 Individual Therapy
Each client's experience of individual therapy is unique, based on his or her age, interests, therapy goals, and personality. Reasons people seek therapy include life transitions (career changes, new parenthood, divorce/breakups, moving to a new city, friendship loss, etc.) and life stress (loneliness, perfectionism, feeling stuck, anxiety, depression, relationship dissatisfaction, uncertainty about the future, self-esteem and sense of value, family dynamics, difficult childhood experiences, and past trauma or hurtful events, etc.). Parents of child and adolescent clients are asked to be involved in the therapy process.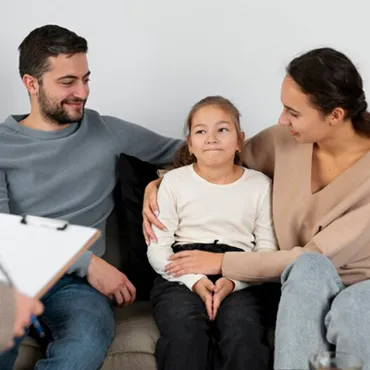 Family Therapy
Our primary family relationships shape our view of ourselves and how we see the world. Healing within the family system can often bring deep emotional healing for the individual. It is especially important for children and adolescents to feel "heard" by their parents. Goals of family therapy include increasing attunement between parents and children, improving communication, and revising previously negative patterns of interacting.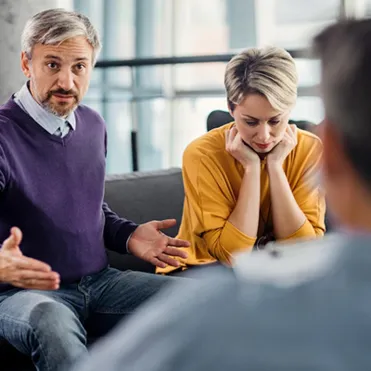 Couples Therapy
Working on yourself can often be the best thing you can do to improve your relationships. I help you gain a better understanding of your role and how to handle the relationship dynamics and current patterns that contribute to distress or difficulty. We will work on communication, resolving trauma, setting boundaries, self-awareness, conflict resolution, and more. We explore and make sense of your upbringing, past experiences, and current stressors to facilitate the changes that you need in order to thrive.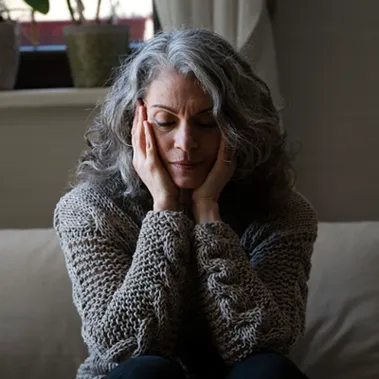 Stress/Anxiety/Trauma
I help clients gain an understanding of how our thoughts, feelings, and behaviors are interconnected. Together we explore how anxiety and stress are affecting your daily life, and implement practical skills and strategies to reduce it. Additionally, we work on the underlying causes of anxiety, as it can be often correlated with stressful life events, transitions, past trauma or behavioral patterns, relationship issues, etc.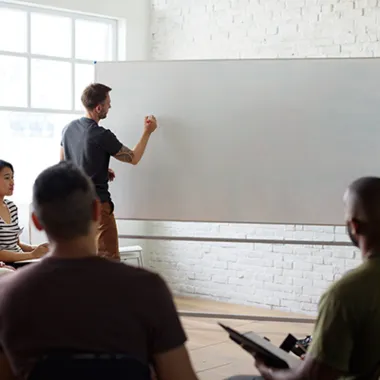 Speaking engagements, groups, courses, trainings
Sandra enjoys engaging in a variety of speaking, presenting, workshop, and training experiences on a variety of topics and for various types and sizes of audiences. Engaging participants in experience comes naturally to Sandra. Possible topics include Dependable Strengths, Greif, Aging, Parenting Your __-year-old, Dancer Health, Stress Resilience, Holiday Blues, Care for the Caregiver, Spiritual Health, Journaling a Self-Care, Enneagram, Courageous Conversation, etc.
---
A 50 minute therapy session fee is $120. Please contact me if you are in need of a sliding scale fee option.
Other services, such as speaking engagements, groups, courses, and trainings – variable fees. IMH23668 Sandra is supervised by Alyson Landeros, license number MH13870.
* I currently accept some insurance. I statement for your insurance company can support reimbursement. I have a limited number of sliding scale slots available for those in need of financial assistance.
* We are committed to your privacy. Do not include confidential or private information regarding your health condition in this form or any other form found on this website. This form is for general questions or messages to the practitioner.
---
Cancellation Policy
Your appointment time was reserved just for you. Kindly notify us via email or by phone 24-hours in advance if you need to reschedule your appointment. Cancellations that are not done 24-hours prior to the date and time of the scheduled session will result in full service charge/fee.
---
No Surprises Act Notice
You have the right to receive a "Good Faith Estimate" explaining how much your medical care will cost. Under the law, health care providers need to give patients who don't have insurance or who are not using insurance an estimate of the bill for medical items and services.
You have the right to receive a Good Faith Estimate for the total expected cost of any non-emergency items or services. This includes related costs like medical tests, prescription drugs, equipment, and hospital fees.
Make sure your health care provider gives you a Good Faith Estimate in writing at least 1 business day before your medical service or item. You can also ask your health care provider, and any other provider you choose, for a Good Faith Estimate before you schedule an item or service.
If you receive a bill that is at least $400 more than your Good Faith Estimate, you can dispute the bill.
Make sure to save a copy or picture of your Good Faith Estimate.
For questions or more information about your right to a Good Faith Estimate, visit www.cms.gov/nosurprises or call 1-800-985-3059.